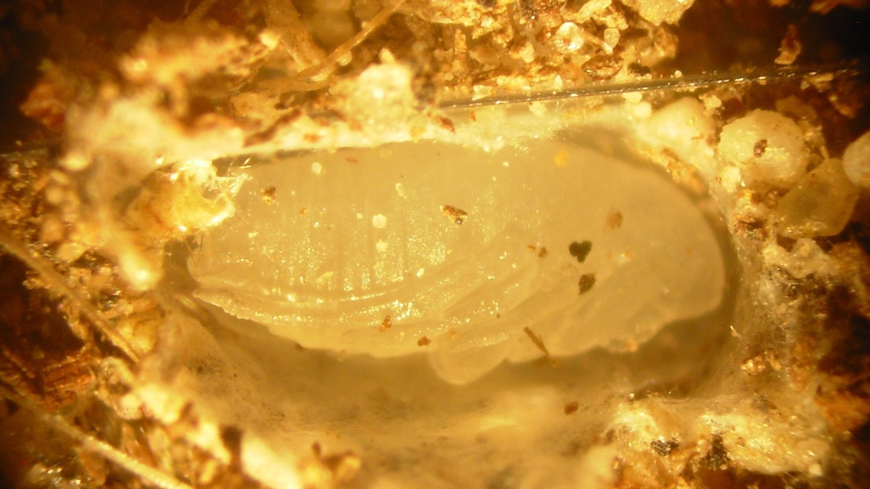 Img 1 A young, white cat flea pupa inside its silk cocoon, which has been torn open.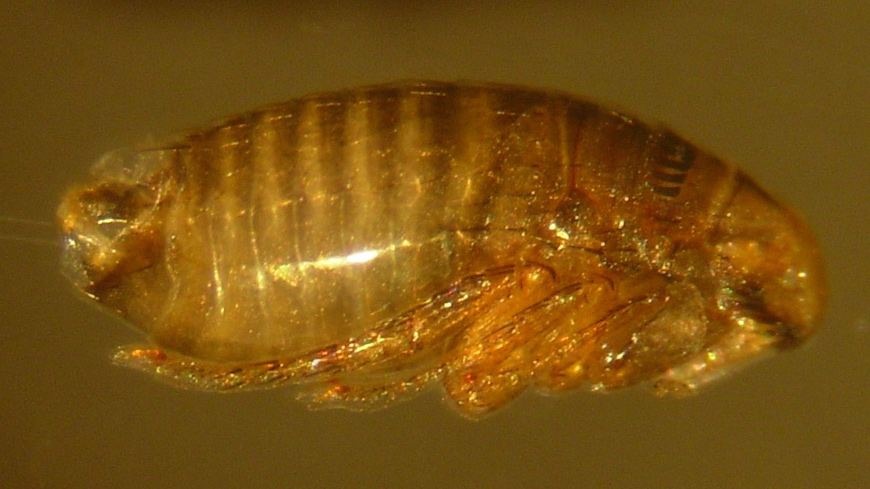 Img 2 A mature, brown flea pupa almost ready to emerge as an adult.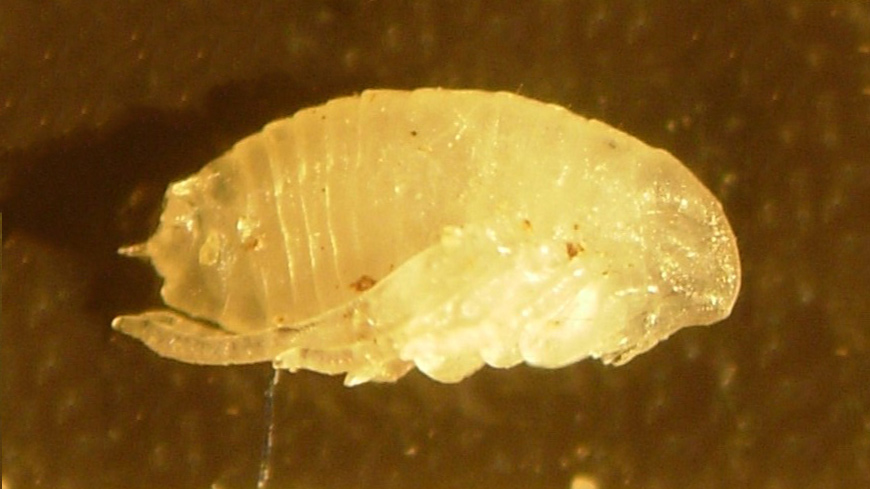 Img 3 Occasionally cat flea larvae pupate without cocoons. They're called 'naked pupa'.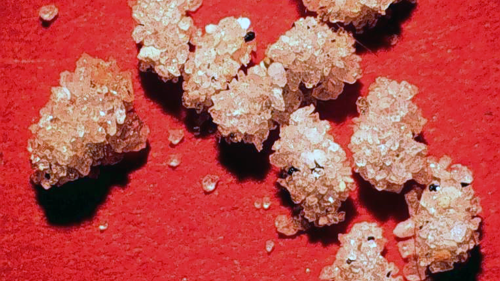 Img 4 Most of the time, flea pupae are camouflaged with sticky, silken cocoons.